we have a passion for telling stories through jewelry
OUR STORY

I'm Kristin, and I am huge believer that women take on way too much and don't do enough to take care of themselves—myself included. I started Bird's Tail with the idea that I wanted to make other women feel beautiful and empowered; I wanted to work with other women in my community; I wanted to live my passion and purpose; and most of all, I wanted my daughters to see that anything is possible if you are willing to work for it.
Bird's Tail is the birth of many worlds; it is my journey through sickness, family, teaching and yoga - brought to life through shapes. metals, beads, chains, symbols and gemstones. Because of the support of my husband, my three, beautiful daughters, employees and countless friends along the way, the story is far from over.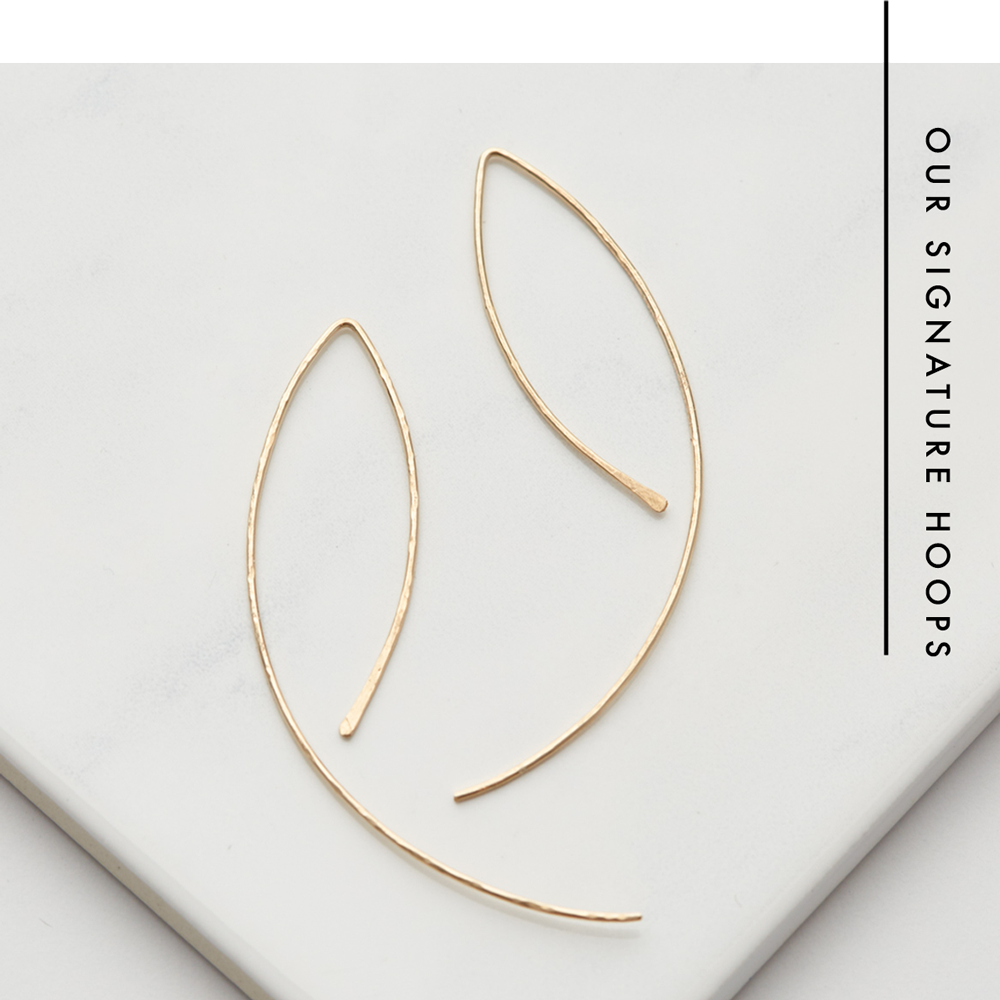 As an active yogi and yoga teacher, I am always looking to my practice for design inspiration. The name Bird's Tail is inspired by a beautiful Tai Chi move called "Grasping the Bird's Tail" that I learned in a yoga and Tai Chi fusion class.
When my body took on this shape, the elegant side bend, the gentle grasping of the bird's tail, the upward gaze towards the hand, I felt like a goddess; I felt beautiful, strong and empowered, and I knew that this movement was my brand. I wanted to make other women feel like a goddess too!
Our Bird's Tail signature hoops are inspired by this beautiful asana—the shape mimicking the delicate and graceful shape of a bird's tail.
Working in a high-end jewelry store for almost 15 years, I fell in love with jewelry! However, I rarely could afford the pieces that I was selling. I saw a need—a need for a jewelry line that looks and feels expensive, but doesn't cost a small fortune. And this is why my talented team and I hand-make all of our jewelry using only the highest quality materials.
Our jewelry is meant to be worn—not stored in a jewelry box; this is why we avoid fleeting fashion trends and instead look to nature, yoga, and the world around us for our design inspirations. Each Bird's Tail piece is handcrafted in our studio located just outside of Milwaukee, WI, using natural semi-precious stones and 18k gold filled and sterling silver metals.