Luminous Lights Tassel Necklace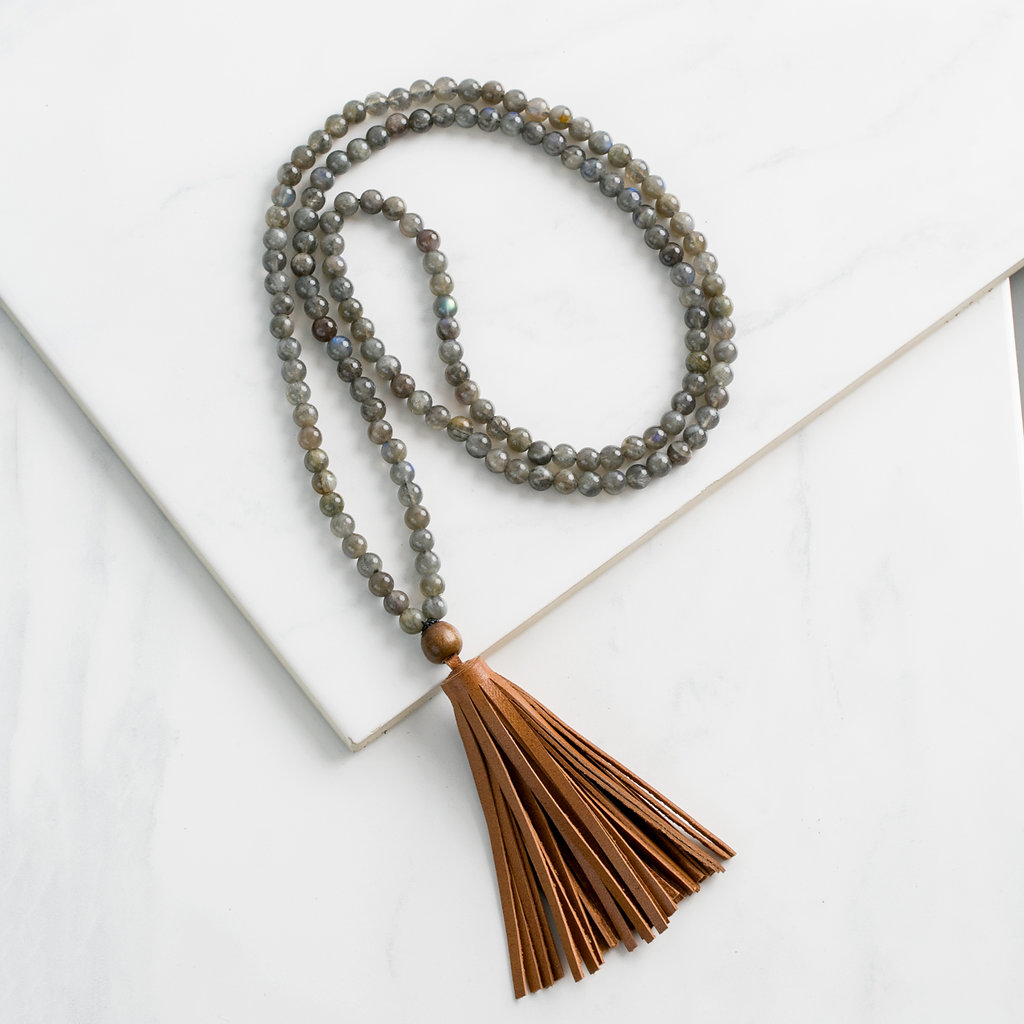 Luminous Lights Tassel Necklace
The Bird's Tail Luminous Lights Tassel Necklace is designed with the intent to bring its wearer protection, light and clarity.
Labradorite: stone of transformation and magic - said to clear, balance and protect the aura. The myth of Labradorite is that the Northern Lights are trapped within the stone - giving the stone its rainbow colored reflections and mystic qualities.

Length: approximately 46" in length (typically hits at or above the belly button)

Genuine leather tassel (if you are looking for a vegan option - please contact us directly)

Packaged in a bird's tail linen carrying bag

Each necklace is uniquely handmade (no two will ever be exactly the same)

Please allow approximately three weeks for delivery as each tassel necklace is handmade in our studio.