Forever an Optimist Essential Oil Bracelet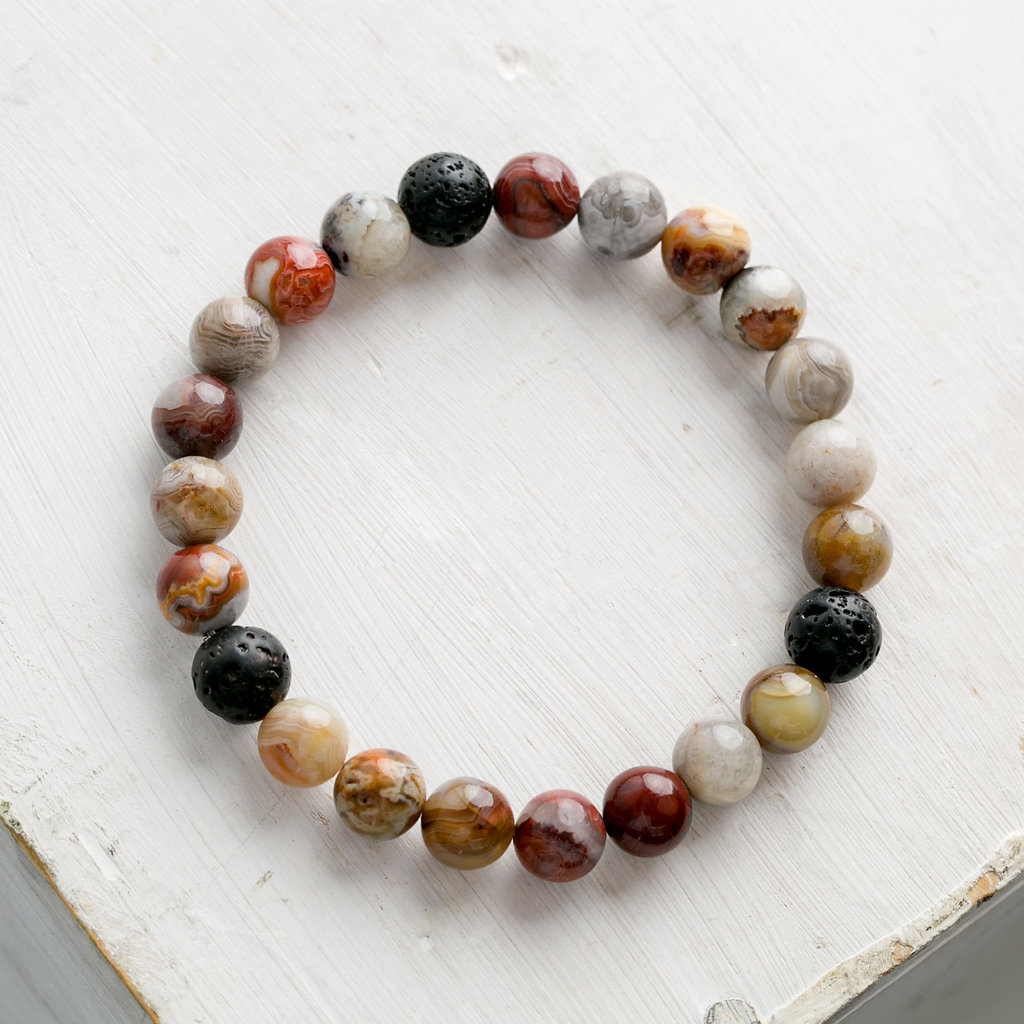 Forever an Optimist Essential Oil Bracelet
The Bird's Tail Forever an Optimist Essential Oil Bracelet offers a beautiful way to enjoy the benefits of essential oils! Add one or two drops of certified therapeutic grade essential oil to the black lava beads and enjoy the diffusing and aromatherapy benefits for up to three days!
Designed to remind its wearer to stay positive even when life can drag you down; a reminder to see the glass half full.

Crazy Lace Agate: joy, optimism

Lava: grounding, calming energy

Each bracelet comes with a 1 ml vile of certified therapeutic grade essential oil. Options include: Wild Orange, Lavender or Balance.

Each bracelet is packaged in a Bird's Tail linen diffuser bag

Stones may vary in size and color as they are naturally occurring elements; each bracelet is uniquely handmade (no two will ever be exactly the same)

Please allow up to three weeks for delivery as each bracelet is handmade in our studio; if your order is needed sooner, please indicate so in your order notes, and we will try our best to accommodate your timeline. Extra shipping charges may apply.